Company History
Narragansett Improvement Company was first formed by Edward and John A. Everson from the firm of Everson & Snow, sewer contractors, and was incorporated in 1893, to engage in asphalt paving, a process in its infancy. Kirke B. Everson Sr. joined the company in 1920 after his graduation from the Massachusetts Institute of Technology (MIT) and served as a Captain of Infantry in World War I. He became President of the Company in 1928 on the death of Edward and the retirement of John. Narragansett Improvement Company was re-incorporated in Rhode Island in 1937. Kirke B. Everson Jr. joined the Company in 1939 after his graduation from Bryant College. He left the company to serve 10 years in the United States Air Force until his discharge as a Major in 1949. He became Vice President in 1954. In 1972, after the death of Kirke Sr., he became President and Treasurer.
In 1970 John E. Everson became the fourth generation family member to join the Narragansett Improvement Company team. He was elected President in 1992 and has overseen and directed the continued growth and modernization of the manufacturing plant during his tenure.
After graduating from Bryant College in 1997 Dustin J. Everson, a fifth generation family member joined Narragansett Improvement Company full time. He now serves as corporate Treasurer and Secretary. Dustin spearheaded the company's retrofit into the recycling of bituminous asphalt products.
Today Narragansett Improvement Company has become one of Southern New England's premier asphalt paving contractors. Narragansett attributes its success to quality craftsmanship, customer service and good old fashion hard work.
Narragansett's commitment from generation to generation also extends from the owners to its employees and is proud to have many second generation employees in its ranks in our third century of serving Rhode Island and Southern New England.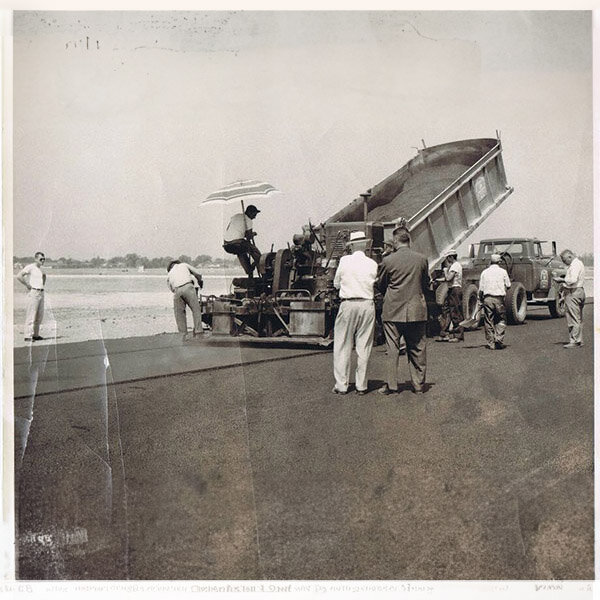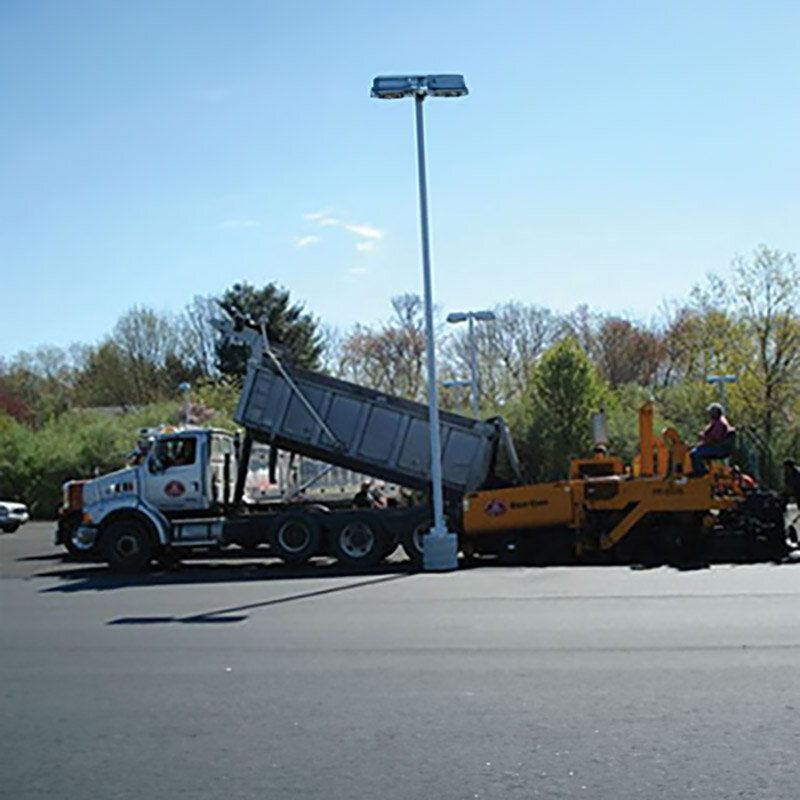 John E. Everson [1952-2017]
In tribute to a limitless spirit for exploration and achievement.
In July of 2017, our President John Everson was the victim of a fatal plane crash, while flying solo over the woods of Winchester, NH. He is remembered as a man who loved his family and valued hard work and a man with an undeniable passion for flying.
John's fascination with aviation began with flying gliders at the age of 14. The son of a World War II combat fighter ace, he amassed over 3000 hours in the cockpit. This included 1000 hours at the controls of his Extra EA 300/L a two-seat unlimited class aerobatic plane which he guided to a first place finish in his skill class in a 2017 competition.
A lifelong desire to learn, invent and achieve.
Joining his family's time-honored business in 1970 at the age of 18, John Everson rose to the position of President in 1992. Under his leadership, Narragansett Improvement Company a pioneering company birthed in 1893 during the infancy of the asphalt paving process continued its ascent to become one of Southern New England's premier contractors in the field.
John's crowning achievements included the oversight and direction of the growth and modernization of the company's manufacturing plant. Today, his innovative approach to leadership is being carried on by his son, Dustin J. Everson, who represents the fifth generation of leadership at Narragansett Improvement.
Expanding his horizons to serve both industry and community.
John Everson's steady demeanor and clear thoughtful advice were invaluable to both our company and the construction industry at large. He served first as Secretary then Treasurer of the Board of Directors for Construction Industries of Rhode Island (CIRI). John also served as RI Director for the National Asphalt Pavement Association, and as a trustee for the New England Laborers' Pension Board. His philanthropic interests included the National Multiple Sclerosis Society and the United Way, along with both charitable and hands-on involvement with Habitat for Humanity.
The transportation construction industry owes John E. Everson a massive debt for both his commitment to his work and his efforts above and beyond. We miss him greatly.